Starting October 23, residents from Luzon who wish to visit Baguio City are now allowed to do so after its local government decided to open the city's doors for tourists.
"We may consider accepting tourists from other regions in Luzon starting October 23 but limited to 200 per day—to be increased gradually," Baguio City Mayor Benjamin Magalong said.
Baguio City started to receive tourists from the Ilocos region last October 1.
"It is a bold step because Baguio City and other local governments could no longer afford to be 'risk-averse' now that the coronavirus disease 2019 pandemic has adversely affected the economy," Magalong added.
Image: Facebook/Public Information Office-City of Baguio
Baguio's tourism industry lost an estimated P1.6 billion in revenue because of the long period of community quarantine and leisure travel restrictions. Meanwhile, the local government is expecting a P100 million decrease in tax collection after several businesses closed down due to the lockdown.
More lenient guidelines
In a meeting with Tourism Secretary Bernadette Romulo-Puyat and the Inter-Agency Task Force on Emerging Infectious Diseases, Mayor Magalong said that out of 60 tourists from Region I registered, four came to Baguio since October 1.
Before their arrival, visitors must first sign up with an online Baguio travel system and book rooms at designated hotels. They will also have to pay for the Covid-19 test.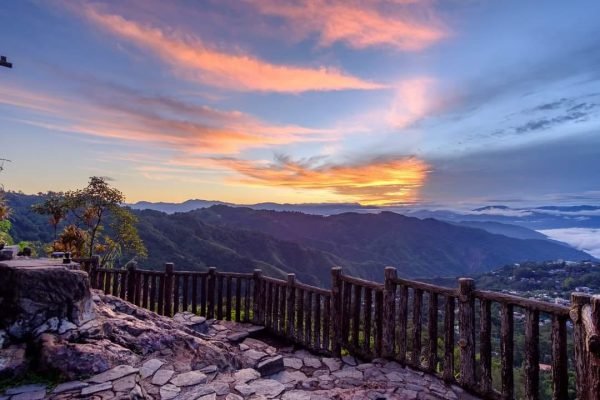 Image: Facebook/Public Information Office-City of Baguio
"We have to ease up on some restrictions. Guided tours will now be optional, so applicants need not upload confirmed hotel bookings, as part of the entry requirements," Magalong shared.
Since last week, the city government has been studying less restrictive guidelines for tourists participating in the Ridge and Reef travel program. The said travel program aims to jumpstart tourism in Baguio and the provinces of Pangasinan, La Union, Ilocos Sur, and Ilocos Norte.
"But only accommodation facilities accredited by the Department of Tourism will be allowed to accept tourists," the mayor explains.