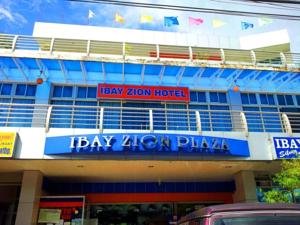 The Ibay Zion Hotel has the Mines View Park on its doorstep. When you book into this simply furnished hotel, you know that you will be well-compensated with a breath taking view of the mountains and valley and good customer service by their staff and crew.
The hotel's amenities include a business center, snack and coffee bar and a restaurant that serves Filipino dishes. If you want to wash your clothes, they have a laundry facility. They also offer laundry services.
Rooms in the Ibay Zion Hotel have cable tv's, refrigerators and your own bathroom. For the dormitory rooms, bathrooms with shower are shared.
Guests can also enjoy free wireless internet access at Ibay Zion.
Business Address : Ibay Zion Plaza, North Outlook Drive, Mines View, Baguio City, Philippines
Contact Person :
Contact# : (6374) 444-8807 / 424-3382 / 444-8899
Business Website : http://ibayzionhotel.com/
Business Email Address : info@ibayzionhotel.com
Facebook Page :
Operating Hours : 24/7
Business Category : Travel & Accomodation